Contact Us
Ningbo Rocking Group Co.,Ltd.
Ningbo Rocking Import & Export Co.,Ltd.

Group Add: No.168 Canghai Road, Hi-tech Industry Zone, Ningbo, Zhejiang Province, China.
Head office Add: Office 732, B Part of Tianyi Haojing, Haishu District, Ningbo, Zhejiang Province, China.
Tel: 86-0574-87162491
Fax: 86-0574-87162492
Web: www.rockinggroup.com
E-mail: sales@rockinggroup.com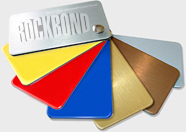 Special Aluminum Foil Coil
Description:
1. Its surface is processed by chemical anodizing treatment and the high reflection makes the surface like a mirror.
2. High durability, good grinding resistance, anti-corrosion, anti-ultraviolet, acid resistance, alkaline resistance etc.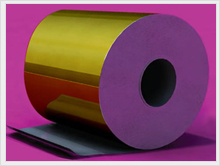 Applications:
1. Aluminum Composite Panel
2. Aluminum honeycomb-panel face plates
3. Ceiling face plate
4. Shutters and fences
4. Household appliances
Ningbo Rocking Group is a China special Aluminum foil coil manufacturer, which has received ISO9001:2000 certificate. Our products range mainly covers Aluminum composite panel, polymer adhesive film and solid Aluminum sheet. Our products have been guaranteed by Germany DIN, Russia GOST, England BS and America ASTM, widely exported to USA, Turkey, Australia, Brazil, India, and more. We are located in Jiangyin city of Jiangsu province, which provides you convenient transportation by air, water and land. The transportation cost is very cheap. Welcome you to contact us!