Contact Us
Ningbo Rocking Group Co.,Ltd.
Ningbo Rocking Import & Export Co.,Ltd.

Group Add: No.168 Canghai Road, Hi-tech Industry Zone, Ningbo, Zhejiang Province, China.
Head office Add: Office 1203, NO.1 building of powerlong plaza, Hi-tech district, Ningbo, Zhejiang province, China.
TEL: 0086-574-87162491
FAX: 0086-574-87162492
Mobile: 0086-13906618727
Wechat: 0086-13906618727
Whatsapp: 0086-13906618727
Web: www.rockinggroup.com
E-mail: sales@rockinggroup.com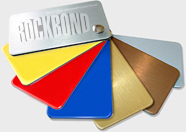 Nano-PVDF Aluminum Composite Panel
Description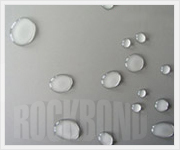 Facing the market complain, that dust sticking on cladding face, then modern building comes
to gray, how to cleaning the dust is a headache problem. we invent Nano Aluminum composite
panel. A strong Nano PVDF paint layer is coated on front Aluminum foil. Because of it ' s
prominent self-cleaning feature, the panel gets more and more commend-ment from market
Feature
Super smoothness, density, glossiness coating layer. Rigid, good anti-scratching surface.
Excellent self-cleaning character. The dust in air can not stick on this panel face strongly.
Even dust encloses cladding face,cleaning job is very easy, operator can use nature
water to wash the panel face,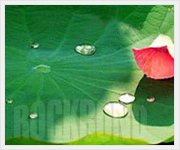 dust will disappear, no any scratching marks ,A new
bright cladding face will appear again.
Specification
Panel thickness: 2mm,3mm,4mm,5mm,6mm
Panel width: 1220mm,1250mm,1570mm(maximum)
Panel length: 2440mm,3050mm,3200mm,3660mm
Aluminum skin thickness: 0.30mm,0.40mm,0.50mm
Structure


Application

1)Building exterior curtain walls
2)Decoration reformation storey-addition for old buildings
3)Decoration of interior walls, ceilings, bathrooms, kitchens and balconies
4)Shop's door decoration
5)Advertisement boards, display platforms and signboards
6)Wallboards and ceilings for tunnel
7)Industrial material, vehicle and boat materials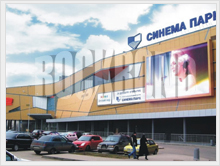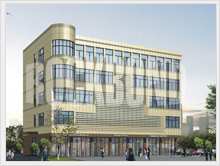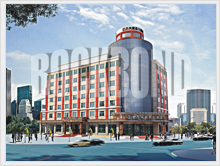 How to order Nano-PVDF Aluminum Composite Panel of Specific Colors?
If you want to order Nano-PVDF aluminum composite panel of specific colors, please follow the three steps below:
1. You should provide a sample of your required color (It is better to use metal panel as the base material. Other types of panels are also available, but the accuracy of color combination is not as good as that of metal panel). If you know the serial number of paint manufacturer or international standard color number, it will be very easy for us to provide you the accurate color. You only need to provide the color number to our color professionals for confirmation.
2. The new color will be set by ROCKING experts and our paint suppliers. Under normal condition, we can provide you new samples after about one week.
3. You should send us the written confirmation after you receive the sample panel. Then, we will arrange producing according to the orders.